Help The Road Home provide lifesaving shelter and services with your donation.
Thank you for your support!
For security purposes, donations of $10 or less must be made by phone at 801-819-7294.
If you would like to make a donation via PayPal, please donate here.
Your donation will directly provide shelter, housing, and supportive services to the people we serve.
Please reach out to [email protected] with any additional questions.
Monthly Giving
Become a Housing Champion Today!
The Road Home is so much more than emergency shelter. We provide assistance and support from the moment an individual or family seeks shelter to the moment they find stability in a home of their own.
When you join our Housing Champions monthly giving program, you become part of a special group of donors. You provide critical funding that will help the most vulnerable among us find permanent and stable housing.
Please reach out to [email protected] with any additional questions
The Road Home is a private nonprofit social services agency that assists individuals and families experiencing homelessness in Salt Lake County and along the Wasatch Front.
CORE VALUES
Equal Treatment: We are committed to providing equal treatment to all who come to us in need.
Compassion: We will nurture our love for humanity within each of our relationships and interactions.
Respect: Respect will be the cornerstone of our conduct.
Dignity: We value the innate human dignity of every person.
VISION
We envision people moving seamlessly from the cold streets into warm housing; from despair and alienation toward home and inclusion. We envision a community that recognizes the inherent dignity of those who live in poverty and homelessness. The Road Home will work with all of our partners to realize this vision.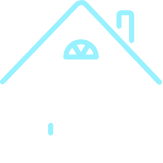 MISSION
The mission of The Road Home is to help people step out of homelessness and back into our community.
UPCOMING EVENTS
Stay tuned for information about our upcoming 35th Annual Great Salt Lake Chili Affair!
FROM THE BLOG
35th Annual Great Salt Lake Chili Affair
August 17, 2021 We are so excited to announce that The Road Home's 35th Annual Great Salt Lake Chili Affair is right around the corner! Our eve...
Read More
18.08.21 | By, Alicia Gleed
Meet the Panel for our 2021 One by One: View from the Frontlines Event!
We are honored to have the below panel of our amazing colleagues discuss the challenges, successes, and impactful experiences they have had working in...
Read More
04.05.21 | By, Rachel Anderson


CAREERS
Road Home relies on a diverse staff to provide excellent care and service to the hundreds of people we help each day.
Employment opportunities with The Road Home vary based on availability and season. We are an equal opportunity employer with a diverse, multicultural staff. To apply for any of the positions below please email your resume or employment application to [email protected] and include the job title in the subject line.